September 13, 2017
Posted by:

Lantre Barr

Category:

News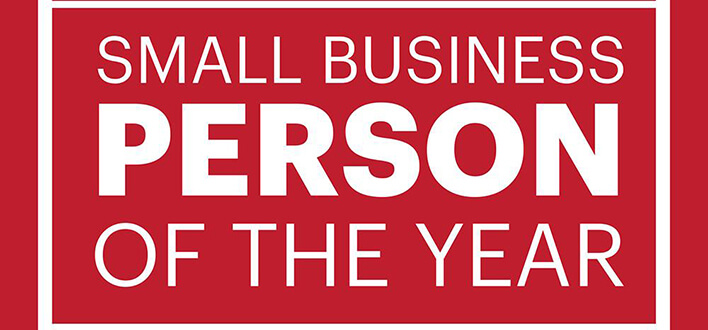 Founder & CEO, Lantre Barr, Named Small Business Person of the Year of Finalist for Atlanta
CEO Spotlight: Blacc Spot Media Founder Lantre Barr Named as a 2017 Atlanta Business Chronicle Small Business Person of the Year Finalist in the Minority Entrepreneur Category
How does one go from being unemployed for nearly three years to starting a highly successful global development agency?
Well, Lantre Barr, Founder and CEO, Blacc Spot Media, Inc. and 2017 Atlanta Business Chronicle Small Business Person of the Year Award finalist has not only accomplished this daunting task but has also grown his business over 2000% over the last 3 years.
As founder and Chief Executive Officer of Blacc Spot Media, a development company that specializes in building Cloud Communications solutions that are powered by Web Real-Time Communications (WebRTC), Lantre founded the company in 2011 with the goal of creating custom innovative solutions such as enterprise platforms and mobile applications that utilize live audio and video capabilities.
Six years later, Blacc Spot Media has become one of the world's leading development agencies and one of only a few that focus solely on WebRTC implementations. WebRTC is a new communications standard that was open-sourced by Google in 2011.
With WebRTC, Blacc Spot Media has brought this emerging technology to clients opening the doors to more efficient ways to improve their business processes, cut costs and increase their bottom line. We have worked with clients such as Stanley Black & Decker, Stratus Video, Ultra Mobile and Outdoor Adventures to name a few.
Lantre is one of the premier thought leaders in the real-time communications industry and his innovative leadership approach has not only accelerated Blacc Spot Media's revenue growth by over 2019% but also has allowed the company to be recognized on the Inc. 5000 list of fastest growing private companies in America for 2017.
The Atlanta Business Chronicle in partnership with the Metro Atlanta Chamber Small Business Person of the Year Award honors outstanding entrepreneurs in metro Atlanta that are strategically leading their companies to success and Lantre, through his foresight, resilience, and grit, has undoubtedly earned this distinction.
Winners and finalists in each category will be featured in a special section of Atlanta Business Chronicle and honored at an awards ceremony September 28 at the Georgia Aquarium.  
About Blacc Spot Media, Inc.
Blacc Spot Media focuses on Web Real-Time Communications (WebRTC) development across web, mobile, native desktop and telephony implementations. Our team works on strategic projects developing custom applications, enterprise platforms and mobile applications for a wide array of clients. If you are interested developing your own WebRTC product or service, let us know how we can help you.
Take a look at our website for more information (https://www.blaccspotmedia.com) or email us at hi@blaccspot.com.