Legacy to Cloud Communications Migrations
With years of knowledge and expertise, Blacc Spot Media helps companies transition from using legacy communications to deploying modern cloud communications technologies.
Legacy to Cloud Migrations
Deploy Modern Cloud Communications Technologies
In today's digital age, companies are shifting from traditional, on-premise communications solutions to the cloud quicker than ever. Cloud Communications offers you more flexibility, control over your customer experience (CX), easier integration with third-party services, the ability to streamline workforce operations and lower operating costs.
Businesses now have the ability to tailor communications to deliver personalized customer experiences transforming the digital customer journey and increasing operational efficiencies.
Our knowledge and expertise in providing Cloud Communications Consulting and Software Application Development allow us to provide our clients with the right tools to successfully migrate from their legacy communications solutions to modern Cloud Communications technologies with ease.
Similar Consulting Services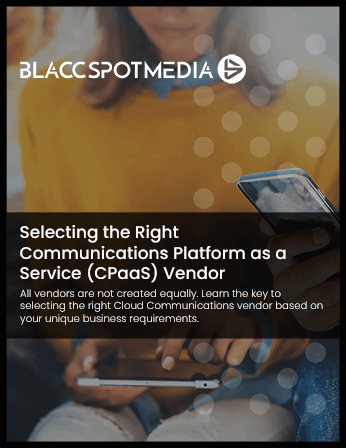 Read the Report
Selecting the Right CPaaS Vendor
All vendors are not created equally. Learn the key to selecting the right Cloud Communications vendor based on your unique business requirements.