Support Services
Blacc Spot Media helps your organization stay focused on critical business needs while we manage ongoing software application releases and maintenance.
Support Services
Managed Services for Software Applications
Successful software application products and services require enhanced system performance, reliability, and minimal downtime so your business can provide exceptional customer and workforce experiences.
Our Managed Support Services provide proactive services that improve the reliability and performance of your software applications. With our expertise in Cloud Communications and software application development, we create powerful solutions while maintaining your business agility and flexibility. Our services help your business stay focused on critical business needs as we ensure your applications operate as intended.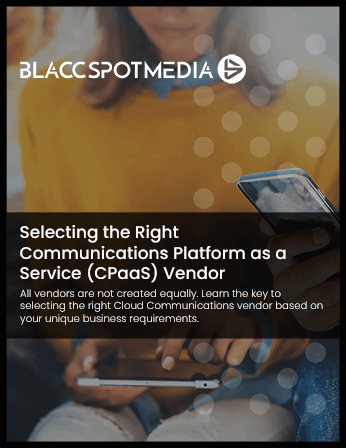 Read the Report
Selecting the Right CPaaS Vendor
All vendors are not created equally. Learn the key to selecting the right Cloud Communications vendor based on your unique business requirements.